We help women build successful businesses from anywhere in the world.
One who is just thinking about business
Those who have already begun their first steps in business
Those who have long started a business, but want development
FOR PARTICIPATION ON THE PLATFORM
Our business model does not depend on the payments of participants, we are developing by attracting partners
What do you get after registration:
By registering, you get access to relevant and useful information on a developed business. No water or tools "from the Internet" - only proven by my own experience.
---
access to the marafon "more profit in 14 days"
---
access to courses from various experts on business topics
---
all participants in one chat for discussion
ocation of our participants
RUSSIAN COMMUNITY WOMAN UP
Dots mark the regions in which we already have participants. In addition to Russia, Russian-speaking participants from Europe are registered on the platform.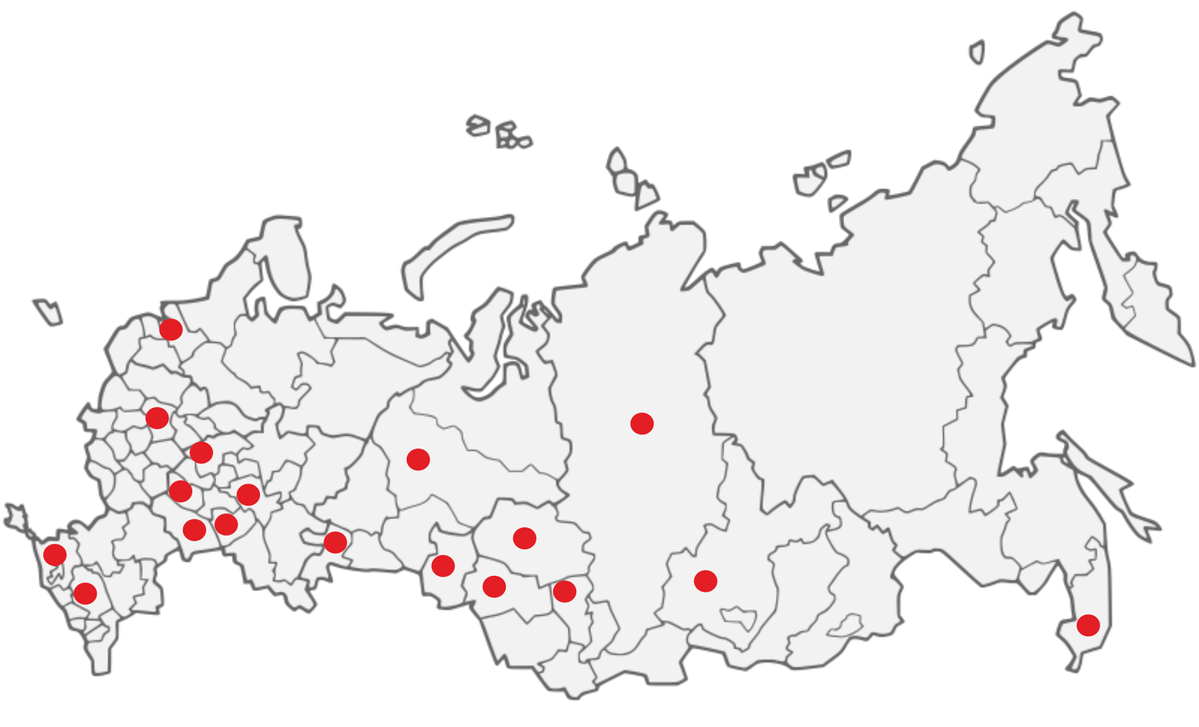 Marafon
"Your business in 14 days"
In 2 weeks of working on yourself and on your idea, you will get a ready-made plan for opening your own business and confidence that you will succeed!
2 day. Building motivation
4 day. Watching a product
5 day. Create a business model
6 day. Analyze the market
7 day. We study the target audience
9 day. Talking about the team
10 day. We are planning a promotion
11 day. We deal with registration
13 day. Create an action plan
The pool of our experts is constantly updated. But now on the platform you can familiarize yourself with a number of workshops that will help you in starting your business development.
IN 2017 IN THE POSITION OF THE GENERAL DIRECTOR OF THE TRADING DEPARTMENT OF THE COMPANY FOR THE PRODUCTION AND SALE OF CONSTRUCTION MATERIALS.
MK "Management accounting for the owner"
Community members will be able to distinguish between profit and cash flow, learn to calculate the breakeven point.
COACH AND SPEAKER IN THE FIELD OF PUBLIC SPEECHES.
MENTOR IN THE MASTER OF WORDS FEDERAL PROJECT
PERMANENT PARTICIPANT AND SPEAKER OF INTERNATIONAL FORUMS FOR LEADERS (MOSCOW, ST. PETERSBURG, Nizhny Novgorod, VOLGOGRAD, OMSK, KRASNOYARSK)
MK "Speeches as part of a successful business"
An expert in public speaking, Svetlana Machekhina, will share how to prepare for a speech and what to do "on stage".
HEAD OF DELTA COMPANY ACCOUNTING AND CONSULTING SERVICES FOR BUSINESS.
MK "Accounting for beginners"
Participants will learn the basics of accounting, which they can apply to the correct reporting of their business.
INTEGRATOR, COUCH, STRATEG, GLOBALIST, EXTRAVERT, MANAGING.
MK "History with a photograph"
At MK, along with Anna, you will analyze the ideal image for a photo, and you can also create your personal photo content.
IMAGE-STYLIST, PERSONAL CHOPPER.
MK "Image and style of a business woman"
At MK, participants will understand how to make the right impression with the help of a competently built image.
This is only a small part of the video seminars for business and for the development of you. Register to get into the Expert master classes section and get even more useful information from our leading experts!
REVIEWS OF OUR PARTICIPANTS:
We have no reviews yet, because we only recently
updated the platform, and we use "fake"
we do not want. But maybe it's your real review
will appear here after you experience
make sure the platform is useful and helps
businesswomen!